Why you shouldn't trust Ramzi Theory to predict baby gender
We all crave to know if it is a boy or a girl especially during early pregnancy. Unfortunately, Ramzi Theory won't help. Here is why you should not trust Ramzi Theory to predict the sex of your baby based on an early ultrasound.
What is the Ramzi Method ?
The Ramzi method was first described in 2011 by Saad Ramzi Ismail in an article published on Obgyn.net.com. This theory indicates that it is possible to make a gender prediction between 6 to 8 weeks pregnant based on the location of the chorionic villi / placenta in the uterus.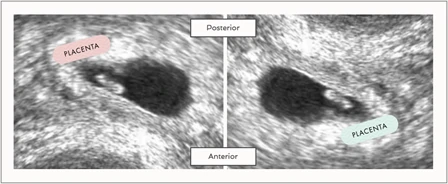 More precisely, if the chorionic villi/placenta is located on the right side of the uterus, it predicts a boy and if it is located on the left side of the uterus, the baby is a girl, all with more than 97% of accuracy !
What is wrong with the Ramzi theory ?
The first problem comes from the author of the research. In an interview he gave to the bottlesoup website, Saad Ramzi Ismail revealed that he isn't a doctor in medicine and holds, instead, a PhD in Public Health and a master's degree in medical ultrasounds. So this person is not qualified to conduct medical research.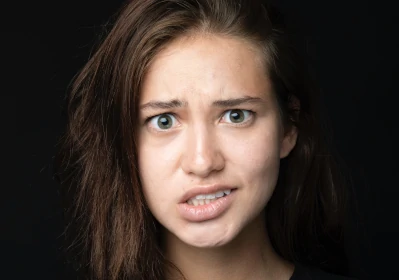 The second reason why you should not trust this theory is because it has never been published in a scientific journal and has not been peer-reviewed. The source of this article is the website Obgyn.net.com which is privately owned and has no track record in publishing cross-validated medical research. We have contacted them about this subject but have not recieved a response yet.
The third reason why you should not trust this theory is because two legit studies conducted by accredited doctors and published in scientific journals have found that the location of the chorionic villi / placenta in the uterus is not predictive of a baby's gender (see the first and second study).
What's more, we learn that the placenta's location inside the uterus is neither right or left for more than 20% of all pregnancies. Finally, professional medical organizations, including the American College of Obstetricians and Gynecologists (ACOG), don't recognize the Ramzi theory.
Why you shouldn't pay for Ramzi (fun) predictions
We are surprised to see some gender prediction websites selling Ramzi theory analysis just as if this theory was scientifically proven. What's more, even if the theory was reliable, it would be impossible to correctly indentify right vs. left in the uterus without knowing how the transducer was held when the image was taken. So please, avoid paying for fun guesses and instead check out our free and fun chinese calendar simulator !
Is skull theory accurate to predict baby gender ?
Skull theory is a method that some people believe can be used to predict the gender of an unborn baby based on the shape of the mother's bump or the shape of the baby's skull. However, there is no scientific evidence to support the accuracy of this theory, and it is not a reliable way to determine the gender of a baby.
What are proven ways to find out the sex of my baby during the first trimester of pregnancy?
If you want to know whether you're having a boy or a girl during the first trimester of pregnancy, you have two non invasive methods :
First option, you can rely on ultrasonography : the nub theory can help predict your baby's gender with up to 99% accuracy between 14 and 16 weeks of gestation by observing your baby's genital tubercule


Second option, you can undergo a blood test (NIPT) that is initially meant at detecting Down syndrome and a few other chromosomal conditions at 10-16 weeks (depending on the country you live in !) and that is 99% accurate at determining your baby's sex. Please not ethat if this method is permitted in most developped countries some countries still ban it for fear that parents would abort babies based on the gender.
You can also simply wait until the mid-pregnancy ultrasound between 16 and 20 weeks : at that point, your baby's genitals are developed enough for the sonographer to clearly recognize them.
Finally, we are proud to announce that BABYGRAM's methodology to identify your baby's gender as early as 9 weeks pregnant with a mean of 85% accuracy will soon be published in a scientific journal and will join the proven methods to determine your baby's gender ! Our method relies on the nub theory that is widely backed by science and on an algorithm of artificial intelligence that compares your ultrasound to more than 10 000 images for which we know the gender and term of pregnancy.
Order now your scan analysis to discover if your baby is a boy or a girl ! We answer within 24h and asap with the express formula and you get a full refund if your images are not readable or provide a less than 70% reliable result.
#ramzi method #ramzi theory #placental locations #peer reviewed #ultrasound scan #placenta is on the left #baby gender #baby girls #early pregnancy #gender prediction #find out the sex #side of the uterus #left side #boy or a girl #20 week #predict the sex #male fetus #fetal sex #weeks gestation #early ultrasound #dr saam ramzi ismail #baby s sex